Sole produce more than 70 000 stainless heat exchangers pr. year using tubes from our own mill.
Our heat exchangers can be fully customized to meet our customers requirements . For increased safety and durability we manufacture heat exchangers using continuous tubes, length up to 49 meters. Our heat exchangers are used for water heating and oil/gas applicatons. We also manufacture copper heat exchangers.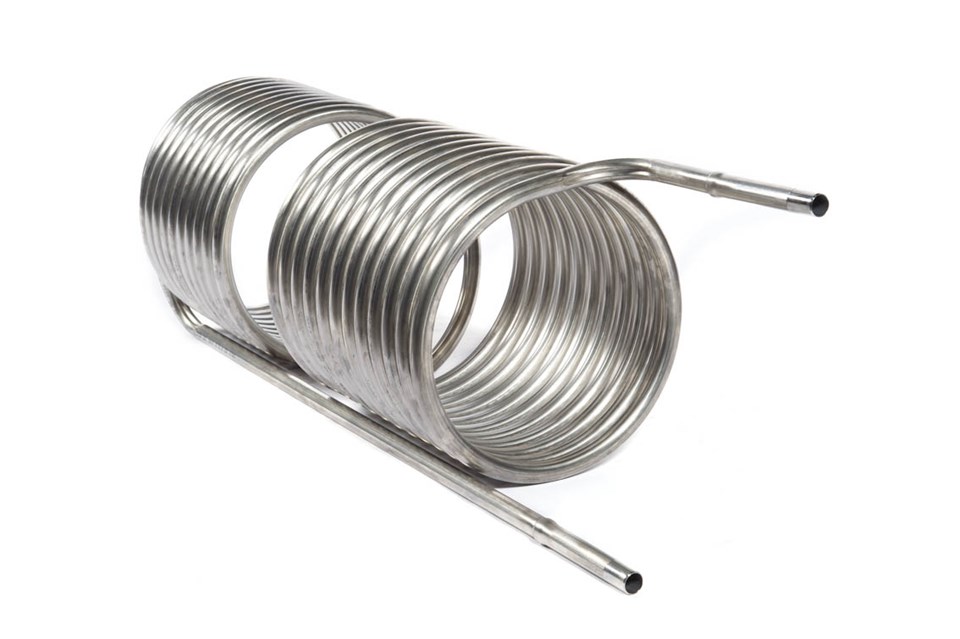 Cools off the offshore industry
Problem
How to cool off a pump engine on the bottom of the ocean? The IKM Group is a multidiscipline sub supplier to the oil and gas industry. They faced a challenge with overheating of a subsea pump engine. IKM figured a tube coil could be a potential solution.
Solution
Sole was assigned to the task, and within 2 weeks we came up with a solution. With the knowledge and technology of the water heating industry in mind, we crafted a custom made tube coil. Specially designed to withstand challenging environments.
Looking for other components?